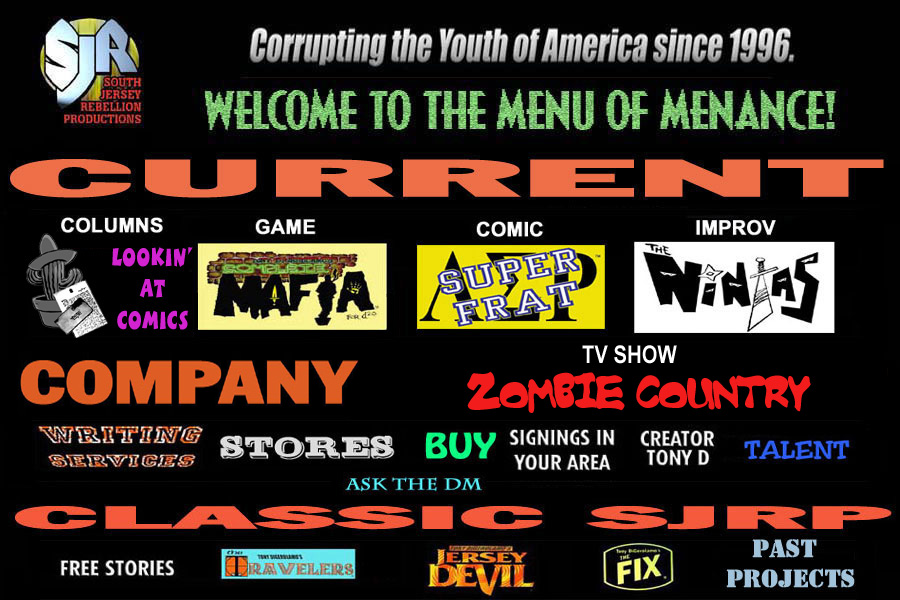 Review Links
Ask Senor Cactus! |Zombie Country |Lookin' at Comics |SUPER FRAT|Complete Mafia| COMPANY |Writing Services | Stores| Buy|Signings| Talent||Creator Tony D |
FREE STORIES|THE TRAVELERS |JERSEY DEVIL|THE FIX|Past Projects


Tony D on Facebook
Tony D's YouTube Channel
Tony D's Bitchute Channel
Tony D on Twitter
The Lastest from SJRP Check out The Webcomic Factory and Super Frat for daily updates! And check out Tony's Media Podcast below.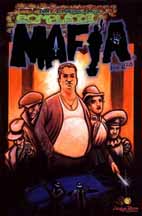 Click cover for the reviews of Complete Mafia for d20.
Contact SJRP
Visit Kenzer & Company, publisher of The Travelers (4-20)!
© 1996 through 2011 and beyond Characters, logos and stories are all copyrighted and trademarked by Tony DiGerolamo and may not be reproduced without his expressed written consent.